---
---
---
How to combat COVID-19 restaurant restrictions
Learn and share strategies with restaurateurs from across the nation
---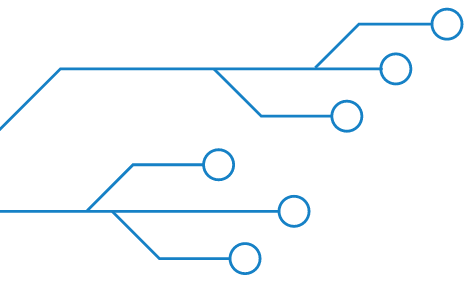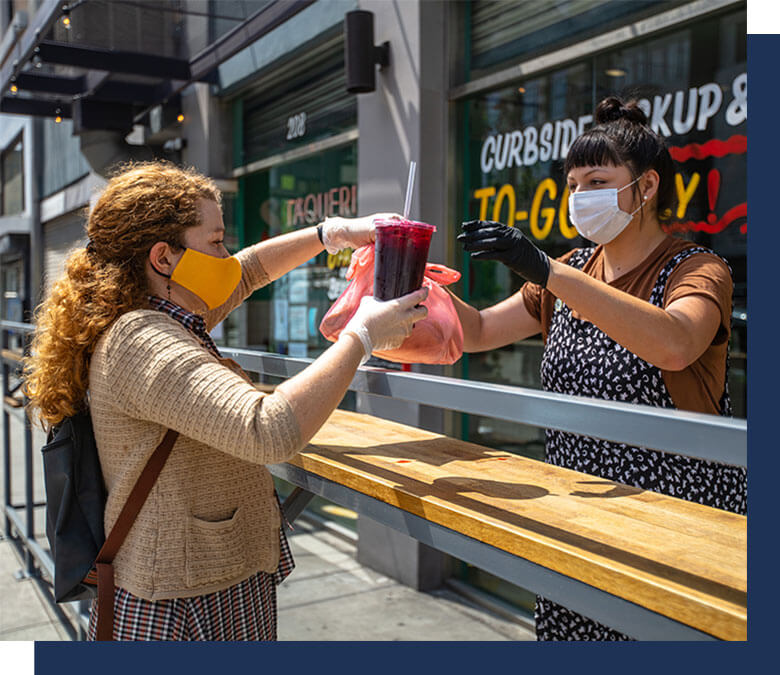 Tips from Restaurant Operators Across the Country
---
The restaurant community is incredibly resilient, and we wanted to give operators a place to source and contribute ideas you can implement through restricted operations. Whether or not you're a Decision Logic user, we hope you can apply these tips and ideas to your operations.
This page will be continuously updated with new information as it is submitted.
Want to submit a tip via email? You can do so here: info@decisionlogic.co.
Tips for Decision Logic and Other Back Office Users

---
We are using the Menu Profitability Report - what menu items are the most profitable and travel the best. We then moved those to the top of 3PD (third-party delivery) and online ordering menus as a way of suggestively selling.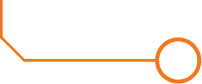 ---

---
We use the Shelf Extensions Detail and the Product Velocity report to understand who has extra To Go or 3PD supplies and then use the IUT page to shift inventories of those items to the locations that can use them. Unfortunately, a few of our locations just aren't getting the traffic, so we are moving stuff around.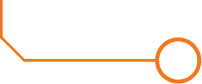 FAST CASUAL OPERATOR
IOWA
Tips for General Operations

---
We are advertising in smaller communities where our franchise might not be known for take out or delivery. Post flyers at grocery stores, big box stores and other areas where folks are still frequenting.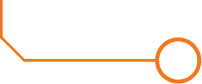 ---

---
We reduced the amount of towels we are receiving due to the decrease in dining room traffic.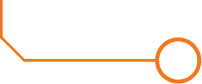 BAR & GRILL OPERATOR
MIDWEST
---

---
Our state allows us to extend vehicle insurance to our employees. Our servers have been repurposed as delivery drivers. We are saving our 3pd charges that way, by having folks call the store, pay over the phone, and we are dropping off food without interacting with the people, May-day basket style-if you can call it that.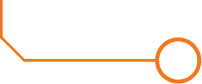 FULL SERVICE DINING OPERATOR
NEBRASKA
---

---
We have our team deep-cleaning like we are doing a remodel, they are also making some really small repairs, too. We are trying to keep them on the payroll as long as possible, and our stores will come out looking better on the other side of this.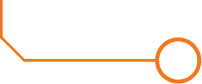 BAR & GRILL OPERATOR
KANSAS
---

---
With the reduction in sales, 2 truck deliveries a week is no longer necessary. We have reduced the number of truck deliveries to save money on delivery fees.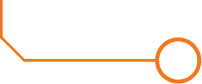 BAR & GRILL OPERATOR
MIDWEST
---

---
We have limited our menu to items that are the most profitable and easiest to execute as to go items. We can't carry our full menu right now-that is too many groceries. We dialed back our towel delivery by 60%, took garbage down to 1 day per week, and cancelled lawn service, anything non-mission critical.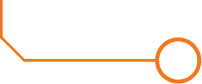 FAMILY-OWNED RESTAURANT OPERATOR
NEBRASKA
---

---
We saw a neighboring business add 'pan meals' to their menu. Pick a protein, a starch, and a veggie and send that in a foil pan, sold by the person with a delivery charge. So like $25-30 for a pan for 4 people. Think of an "at home" catering.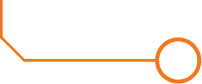 ---

---
We have heard of other locations adding toilet paper to their orders by single roll LOL. We are going to add pantry items, gallon of milk, 6 packs(we can deliver alcohol if it is with food), eggs and items they can eat on for a few days like bulk cold sides, a package of buns, and cold brisket or pulled chicken by the pound.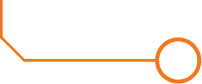 ---

---
We are taking fruit and veggies that are going to spoil soon and making pie, shepards pie, veggie soup that we can freeze and use as a special when this clears up.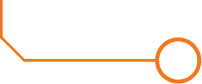 STEAKHOUSE OPERATOR
NEBRASKA
---

---
We switched to using pre-wrapped plasticware to avoid excessive contact with wrapping our own plasticware.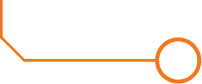 BAR & GRILL OPERATOR
MIDWEST
---

---
We revamped our staging area for takeout. We used to do about 20% takeout/online ordering. That is all we can do now. So moved our area closer to reach in cooler for condiments, and used shelves that used to be for plates, for more bags, take out silverware, containers, and gloves.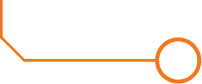 BAR & GRILL OPERATOR
NEBRASKA
---

---
We've reduced our menu offerings and went to take-out only, which meant that we had to reorganize our line to accommodate the additional To Go supplies. In addition we had to make space for the increased amount of ingredients needed for the menu items we chose to serve.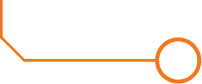 BAR & GRILL OPERATOR
MIDWEST
---

---
We are offering suspended meals-pay it forward meals to be used for those families needing to adjust to having to be at home instead of at work.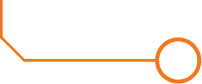 OPERATOR
KANSAS / NEBRASKA / MISSOURI
---
Tips for Security Measures
The team at Logic Shield encourages restaurant operators to keep these security measures in mind as they navigate operations during the COVID-19 pandemic:
Cyber criminals love a crisis such as COVID-19. Be on the lookout for phishing emails designed to make you to click on anything related to coronavirus protections, including any "urgent instructions" from your boss who is out of the office; cyber criminals have the intent of getting you to unwittingly download malware onto your device and the company's systems.
Personal email should not be used for any company business, and employees.
Make sure your devices including your internet router are up to date on their anti-virus protection and that you're using secure and known connections.
Ensure your POS system and other system passwords are strong and updated every 90 days minimum.
Make sure the only members of your staff that have access to cardholder data are the ones that need to know this information.
Consider Mobile Device Management (MDM) and Mobile App Management (MAM). These solutions can help manage and secure mobile devices and applications. They can also allow organizations to remotely implement a number of security measures, including data encryption, malware scans, and wiping data on stolen devices during this time.
---
Tips for Security Measures
Want to submit your own tip or share a resource with fellow restaurant operators? Complete the form below or email us at info@decisionlogic.co.