Deep Roots in Restaurants
and Technology
---
---

---
Launched in 1998 as the first web-based food cost product for a large Applebee's franchisee, Decision Logic was created by restaurateurs for restaurateurs. Our powerful platform provided a return on investment within the first year. Today we proudly serve over 50 brands and save operators more than $37.5 million in food and labor costs every year. We are proud of the strategic partnerships that have been formed with each client, allowing us to be a trusted consultant when looking at how to leverage technology to improve operations and drive profitability. Our team is made up of passionate employees with years of experience in the restaurant industry, making us the experts to deliver transforming insight to your operations.
In 2014 we partnered with Aviture to expand our development expertise and catapult our products to the next level. Aviture is a team of world-class software engineers focused on enterprise-grade products with consumer-grade simplicity. Together we have adopted a lean approach to product development that has our customer at the center.
---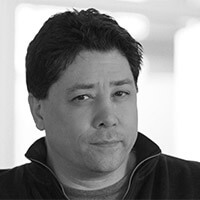 Mark Griffis President of Aviture

The Aviturian Way
Building new technology is a trade. Innovating with intent to create impact and enable your business is an art form with the power to change the world. At Aviture we delve deep into your organization to understand the challenges you face and where you are going. Then we uncover what you may become. By taking this deep of a dive into your business, we are able to create viable solutions and results that were previously unimagined. Then we work tirelessly to make them real. Discovering these possibilities is a ceaseless journey and we are continually pushing beyond perceived boundaries.
Our method is built on investigation and close communication. We partner with open-minded people eager to make a difference and transform their organization. We put ourselves in your shoes to feel your pain and discover the root of what is holding you back. Then we work together to overcome it.