The agile method has been making its rounds through the tech community for decades and has since been applied to all kinds of fields, from marketing agencies to restaurant management and even in our software implementation plans.
If you're unfamiliar, the agile method is described as an approach to software development that employs adaptive planning, evolutionary development and continued improvement upon process. In short, it's an iterative way to improve systems while learning and continuing to make impactful developments. It's these principles that have been so well received by other markets, not just those in the software development realm.
Decision Logic employs this method through our implementation process. Here's how we do it for our customers:
Preparation first
We'll help you get organized before we take any first steps. Never implemented a back office solution? No problem. We're agile with over 22 years of experience in project management!
Planning big operational changes or looking to change your fiscal calendar or inventory schedule? We've got you covered. No matter what condition you come into Decision Logic with, we can shift gears to make sure we're covering you at every step of the way.
Site Setup
For the pros –

So, you've been here before. Great! You'll learn all the in's and outs of your new back office system. We hold your hand and walk you through a 12-week implementation plan that's customized to your organization.

For the new guys

Need a bit longer time to set up? Not a problem, we know Decision Logic is robust and you might need help rolling out over a longer period of time. We have product experts to walk you through every phase of your software roll out.
Training
We've got options! Training, like any type of education, is different for each user. With Decision Logic, we offer an adaptable plan for you to get trained:

Weekly implementation calls – this one is typically reserved for our pros. We'll chat weekly to see where you are, what still needs to be done and how to assist you through your implementation journey.
Two-day onsite training – get a hands-on experience without having to leave your operation. This option is best for those organizations who prefer to have several hands on deck and get an immersive education into Decision Logic.
Execution
It's time to execute our plan at all locations. We kill it! In every sense of the word. When you're ready to roll, we expect to nail it every time! Our team has a proven track record of executing Decision Logic software implementation at over 45 brand names at over 1500 locations nationwide.
Validation
Make your list and check it twice. We want you to get it right. We're here to help you validate as you watch numbers roll into your systems.
We have successfully tracked more than 2,000 customers, saving 4% on variance and totaling 

161

 Million in annual savings.
Transition
We hate to see our friends go, but sometimes you need to leave the nest. Our most successful brands operate their own Decision Logic systems, many with infrastructure support from us!
Not sure you can do it alone? Don't worry, we've got your back. Sign up for concierge services and we'll continue to support your operations each step of the way!
There rarely comes a situation that Decision Logic can't adapt to. We work with all kinds of concepts, from sandwiches to pizza, to barbeque, even movie theaters! No matter the makeup of your organization, trust Decision Logic to apply agile methodology to bring you on board. If you're ready to join forces, contact us today to get started!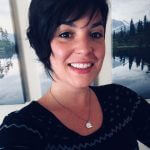 Andrea Patterson
Implementation Manager