---
You create the menu,
we'll control the costs.
---
Decision Logic is restaurant management software built to reduce food and labor costs and increase profitability.
Whether you're an operations executive, managing IT for the concept, or responsible for all accounting functions, we have you covered!
---
Today's most popular brands rock it with us.
Decision Logic is loved by over 2,000 restaurants with big goals. We offer powerful food cost management and security tools that help our customers achieve epic success.
---






















































FOCUS and Decision Logic have built a strong partnership in the development of food costing and theoretical accuracy, order processing (electronic orderreceiving).

DL has shown strength in the technical aspect of each integration to all distribution vendors. They can each be very different in their systems or methodology and the process needed to integrate. DL brings experience to the table and eliminates any concern around the feasibility.

~ Randy White, VP of Retail Technology

Decision Logic offers an excellent ROI for food and beverage COS management, saving us conservatively 2 % annually. Their team offers world class service, support, as well as continued training and documentation for my teams to be the most successful with this application

~ Bryan McVay, Sr. Vice President of Accounting & Finance

If I were selling Decision Logic, I wouldn't roll out any customer without a commitment to Predictive Ordering and Production Prep Sheet. It has cleaned up our Theoretical vs. Actual, recipes, etc.

Those features, in combination with the mobile app have saved so much time! We now have complete buy-in from our managers.

~ Buddy Deese, VP of Operations

We are also now rolling with 'Ideal vs. Actual reporting and have dropped our COGS variance from about 3.7% to 2.7%. A full percent in food cost savings in just a few months.

We're seeing great results, and quickly at that. A big thank you to your team and also looking forward to strengthening our partnership.

~ Malori Callahan, VP of Finance
Totalling
in annual savings
The control is all yours, soup to nuts
Decision Logic takes a fresh approach to prime cost and security management
It's easy to get the process started
Intuitive, powerful, and infinitely scalable

PRODUCT PACKAGES
You will improve your restaurants' efficiency & effectiveness with Decision Logic technology.
STANDARD
Labor and Scheduling
Logic Shield Security
Find out why more concepts are switching their back-office to Decision Logic.
Standard System Integrations
At Decision Logic, we will provide a smooth and painless back-office system implementation, and get you on the road to savings as quickly as possible.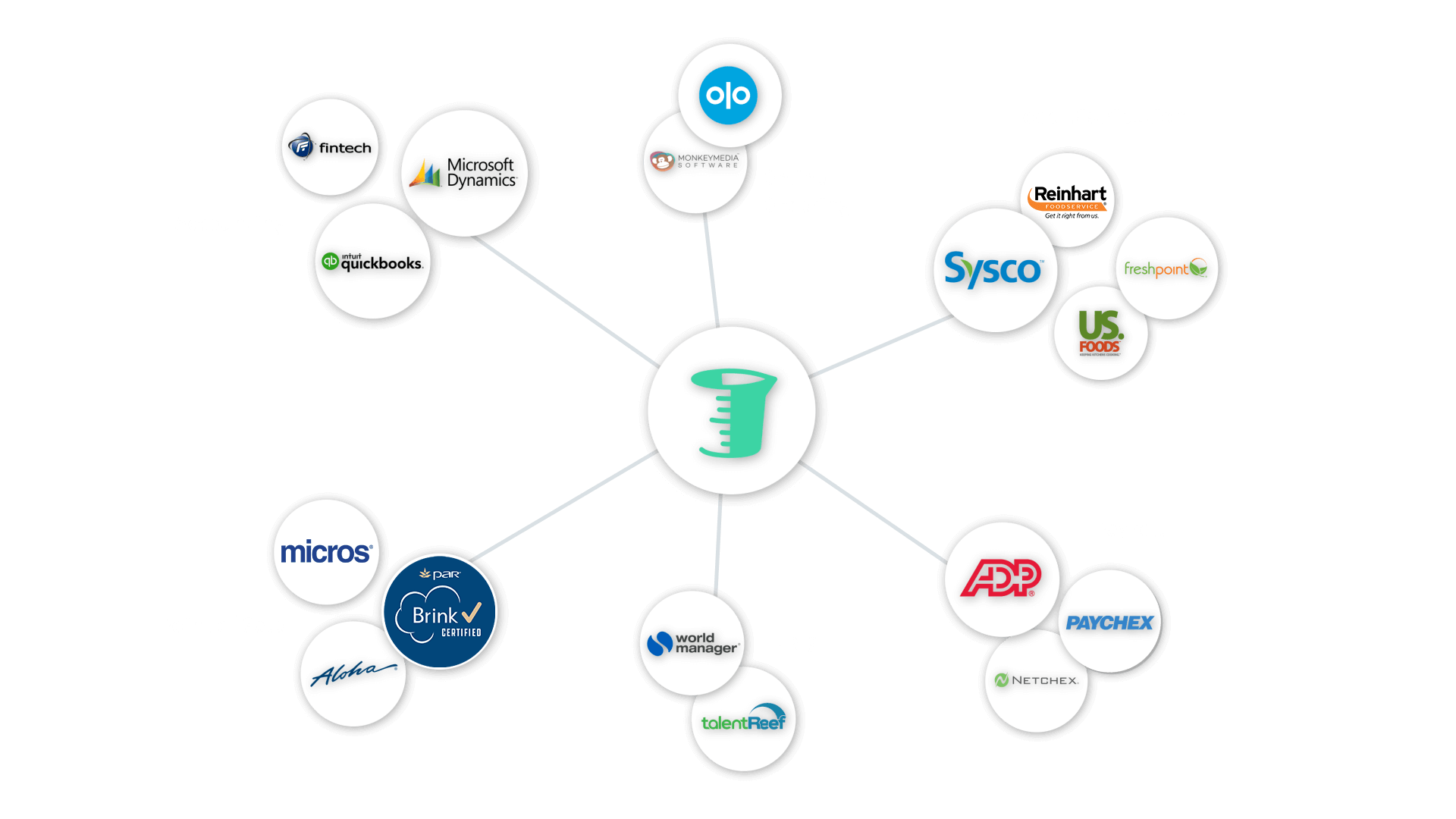 Want to see Decision Logic in action?