Mergers and acquisitions (M&A) in the food and beverage industry bring about big change for everyone involved. They can be a blessing or a curse. When one company acquires another, it affects the industry, the customers, and the employees. It is a time of uncertainty that can be followed by prosperity or despair.
Mergers and Acquisitions fail, a lot…
If you are a customer of merging technology companies, it's important to keep your ear to the ground and stay informed. According to collated research and a Harvard Business Review report, the failure rate for M&A sits between 70 and 90%. Given that statistic, do you think YOUR restaurant's needs will be top of mind as they figure out THEIR go-forward strategy?
A deal that fails could mean any of the following:
Buyer incurs a massive write-down afterward, as it acknowledges the seller wasn't so valuable (e.g., Yahoo / Tumblr or eBay / Skype).
There's a mass exodus of talent from the seller, and the founder(s) and management team all leave (e.g., Credit Suisse / Donaldson, Lufkin & Jenrette).
Buyer has to divest the seller afterward, as it realizes the deal was a horrible mistake. This divestiture often takes place at a much lower valuation (e.g., Wendy's / Arby's).
Buyer ends up going bankrupt, consumed by the stupidity of the deal (e.g., New York Central / Pennsylvania Railroad – filed for bankruptcy just two years after the deal closed).
Why take so much risk?
Why do SaaS companies engage in M&A? In business, sometimes great risk equals great reward. Reasons one company may acquire another are to grow, pre-empt competition, take advantage of synergies, achieve domination, or improve their tax position.
Organic growth in F&B takes years, and if you can double the size of your company with the signing of a check, the time saved may be worth that risk to the leadership. It is important to understand why the company you have a vested interest in made that decision.
Look for articles like this one from Jordan Thaeler on the recent Compeat/Ctuit merger.
How will the customer be impacted?
Once you know why this change has been made, it is important to consider the flurry of activity surrounding an acquisition. Everyone is working to consolidate and figure out their place in the new mega company.
Common questions from customers include:
If I am a concept with fewer stores, will I be forgotten?
Will my voice still be heard in the new company?
Will I get the same customer service?
Will the people I've established relationships with still be around?
Companies involved in M&A need to stay on top of these questions and communicate, communicate, communicate!  There is bound to be some collateral damage involved in an acquisition, but if your company communicates and is honest with those involved, you are likely to be a part of the 10% that succeed.
Take advantage of an opportunity
As a restaurant owner/operator, you are in the driver's seat! This is the perfect time to explore your options! Competitors keep a close eye on M&A activity. They know key employees jump ship and customers are 3x more likely to switch the first month the merger is announced.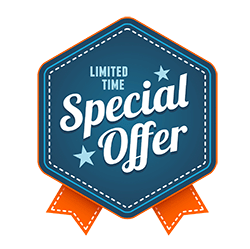 Check out competitive offers, like Decision Logic's offer to Ctuit and Compeat customers.
Everything happens for a reason and an acquisition may be the catalyst you needed to make a change!  Old ways won't open new doors. We know switching is scary, but again, sometimes great risk equals greater reward!