Decision Logic 5.7 features updates to the Employee Roster, Predictive Ordering, Labor Scheduler and more.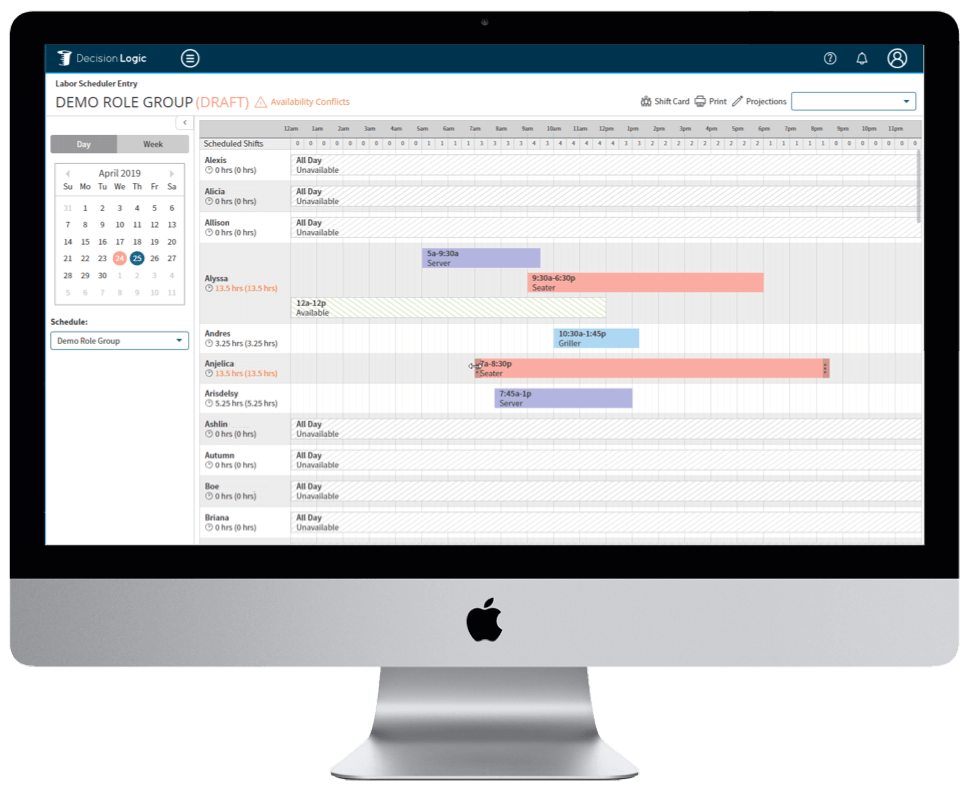 More updates for Decision Logic 5.7
Employee Roster
Managers can now click on a highlighted employee to edit the employee's information.
Ordering
A new "View Order" page was added that will display after receiving an EBR or EIMR order. This new page will also display when viewing an order from Ordering Home or the Order History page.
Predictive Ordering
Predictive Ordering will now calculate how many cases are needed for catch weight items.
Labor Scheduler
Managers can now print the schedule and shift cards without posting it first
Scheduled overtime will now be accounted for in labor percentage calculations
Managers
When editing manager information, the manager is now able to apply and save the start and termination dates