Decision Logic 5.4 features the new Period Budget Report, easier access to Employee Central invitations, and other minor bug fixes.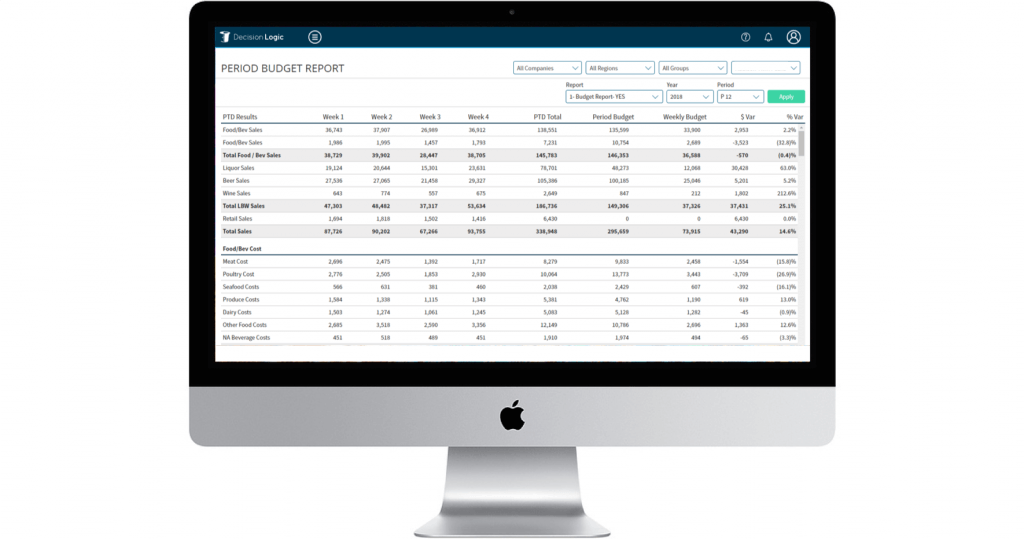 Our new Period Budget Report view allows users to see their entire period budget broken down by week and gives users the ability to comment. Plus, new field types have been added to the budget report! Talk to your account manager for details.
FEATURE ENHANCEMENTS:
Labor Scheduler 

Labor Scheduler now shows user entered hours on schedule when no template is loaded for a store.
Labor Templates

Labor Templates now update when projected sales are manually updated.

Budget Report

You can now view your budget report as a 4-week outlook. Additionally, you can now set custom *weekly budget fields*. These new *weekly budget fields* allow you to set a re-occurring budget amount for expenses that will report as actual cost each week.