Average restaurant food costs are rising, so making sure you don't throw away profit means focusing on your restaurant safety and hygiene checks. Cross contamination, food-borne illnesses, hazardous cooking methods, and such, are all on the chopping block, and restaurants that don't find ways to make these checks easier, will soon be out on the street.
By creating applications designed with restaurant safety regulations and practices in mind, advances to restaurant safety technology are turning room for error, into room for improvement.
1. Bluetooth Thermometers
Restaurant kitchens can be quite the mad house, with bodies moving around at the speed of lightning, food sailing past en route to eager patrons, and instructions being shouted out with no apparent listener in mind. So, when you have a system that alerts you when your meat is cooked to perfection, why wouldn't you make use of it?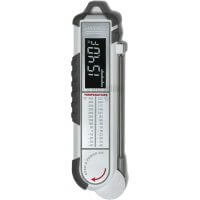 Your guests expect their meat to be as ordered, so making use of Bluetooth thermometers can mean you can deliver just that. Many die-hard chefs will refuse to use this method, claiming they know their meat, but it has been proven to save on wasting food because of overcooked or under-cooked dishes.
The importance of supply chain management and food inventory software is vital to any restaurant business that wants to grow, but paying attention to your time and restaurant safety areas, is just as important.
There are a few varieties of Bluetooth thermometers out there, all working well with your smartphones, so be sure to check them all out when deciding to make a purchase.
2. LED Alert Systems
An LED Alert System is where sections of the kitchen are fitted with light systems to alert those around of certain areas of concern. An example would be for the washing basin section. The light will flash on the floor underneath every so often as programmed to remind that dishes need to be washed. Another more beneficial feature is where the lights indicate when time is up on a cooking roast in the oven or another food process.
There are many LED Alert Systems to choose from, varying in features and cost, to provide additional assurance for your restaurant safety.
3. Digital Quality and Safety Checks
Relying on staff with a pen and paper for quality and restaurant safety checks may have worked in the past, but nowadays the demand is higher, and the pressure is close to bursting, so the introduction of digital online checks just makes sense.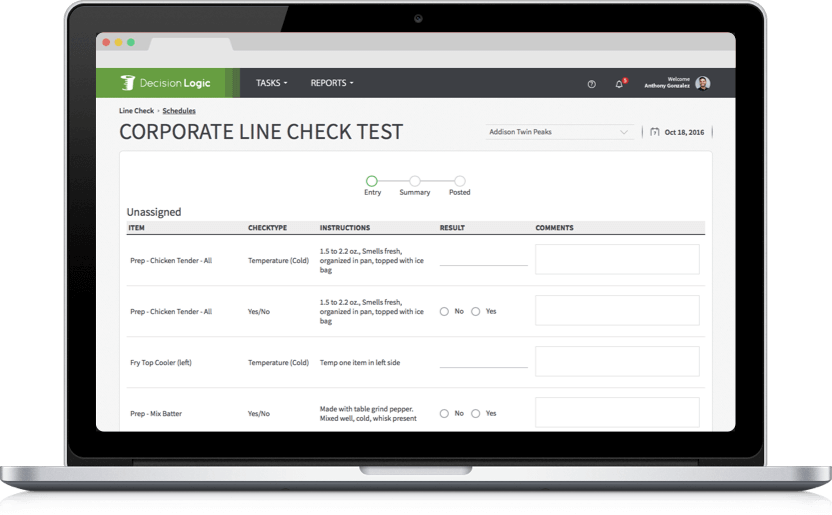 From having rosters that tell you who is doing what check next, and if it was done; to showing you when food should be close to expiry dates, are all part of the digital age of quality and safety checks.
4. Electronic Pest Control
The Health Department loves this area, so whether or not you know when they are paying a visit; ensure you do the pest control check regularly.
An electronic pest control device can save you many hours of stressing over the health inspector popping in unannounced, and of course, give you peace of mind that your restaurant is as clean as clean can be.
5. Hygiene Tracking
Hygiene tracking allow you to monitor hand hygiene standards across the board. You can see how often hands are being washed, when they are being washed, and when there are trends showing a low hand washing routine.
The systems come equipped with sensor devices fitted to doors and soap dispensers, so that you can have the knowledge of what is happening in your kitchen with regards to this hygiene aspect, at all times. The system ensures that staff are aware of washing their hands regularly, and has been shown to improve hygiene awareness by 50%.
6. Hot Intervention Technology

Thermal processing technology is not new to the restaurant industry, but there are a few that are really making their mark. The process of "heat and kill" sterilization has worked for many areas within a restaurant business. High temperature, ultra-high temperature (UHT) and short-time pasteurization processing is designed to literally heat the germs out of foods and utensils.
Ohmic, microwave, infrared heating, and radio frequency heating, during the cooking process, are all great to help prevent the spread of disease and bacteria.
When it comes to growing with the industry, restaurants need to consider food safety and hygiene technology. Take some time to peruse these technological devises and decide which ones are essential to your restaurant operations.