Welcome to Beyond the Menu, a podcast that takes a deep dive into the inner workings of the restaurant industry. Tune into each episode to hear from top tier restaurant operators and innovators who are shaping the industry, spearheading trends, and leading the way for the future.
In Episode 5, listen to Mandi Wooledge, Decision Logic's President and COO, talk to Neil Culbertson, Founder and President of Growth Partners – Restaurant Marketing Consulting. Neil boasts 25 years of experience in the restaurant industry with companies such as Taco Bell, Boston Market, and Red Robin. Prior to that, he spent 10 years in consumer packaged goods at General Mills and Kraft. As an industry thought leader, Neil shares his insights into the evolution of the restaurant industry, including the recent wave of innovation brought on by the pandemic, opportunities for brands to grow through prioritizing customer experience, and so much more.
Episode Highlights
On Neil's Background and the Creation of the Part-Time CMO:
Mandi Wooledge, President and COO of Decision Logic
So Neil, first off, I would really like to talk to you a little bit about your background and your career path within the industry. You've worked with some incredible brands, and I'd love to hear more about how you got started within the industry and how your experience has propelled you to where you are today. Could you share a little bit of that with us?
Neil Culbertson, Founder and President of Growth Partners
I started in the restaurant industry after 10 years of being in food at General Mills and Kraft, and frankly I just got bored of putting a plan together, executing the plan, and the next year doing it all over again. I thought restaurants would be a logical extension, so I worked really hard at getting an opportunity to get into Taco Bell.
From there, I found that the restaurant industry was just so much more dynamic and exciting. If we had a good idea, we could put it in a restaurant on Monday and start getting guest feedback. If I had a great idea in packaged goods, maybe we could get it into Kroger in six months. Things just moved much more quickly within restaurants.
After I acquired experience at Taco Bell and the fast casual concept Boston Market, I became CMO at the full-service restaurant Red Robin. I felt like every brand could use some senior level marketing thinking even if they were a small brand. They could benefit from two or three days a month of having a CMO — working with the management team and working on direction strategy, but also making sure execution went well. So I created what was called the "Part-Time CMO" around 2003. Today, you have a lot of fractional CMOs out there, and I think I was one of the early adopters or early innovators.
Today, I've probably worked on 40 to 50 brands. I like problems, I like challenges, and when everything's figured out, I'm ready to go do something else. So I've had a ball doing Growth Partners for the last 18 years.
On the Impact of COVID and Innovating the Customer Experience:
Mandi Wooledge, President and COO of Decision Logic
I know it's an ever-present topic today, but it's shaping so much of the industry right now — I'm really interested to hear your perspective on how you felt like COVID affected the industry from a marketing and customer experience standpoint, as well as its impact on innovation overall. What challenges and opportunities did you and your clients encounter? And how did you navigate those together?
Neil Culbertson, Founder and President of Growth Partners
It was literally like living on the firing line where things happened and the next day things changed. When you're working on brands that are not only in different states, but different jurisdictions, different counties, we really were just trying to keep up with the changes in regulations and the changes in how our team members were feeling. It really brought health and safety to the forefront. We always kept our restaurants clean, but now we needed to double down, triple down on cleaning and sanitation, mask wearing, uniforms, and all signage within the stores.
One of the brands I was working on was one of the first ones to go to delivery only, mainly out of the health and safety of our team members. Our team members were feeling nervous, and our managers were nervous. They were thinking, "Am I safe?" So we were closed for a period of time, because we didn't feel comfortable ourselves. We didn't want our team members subject to any risk, much less our guests. From there, we really dialed up online ordering. We were doing it, but we weren't doing it very well and we had to get good at it quickly. We also added third-party delivery companies to our repertoire so that we weren't just limited to one particular provider.
I would say that product innovation became less important at that time. However, innovation was still required on the digital front and on the packaging front. We rolled out tamper-proof packaging well before COVID, so we were really well-positioned when we had to go to an off-premise-only model.
We rolled out curbside on the fly. We couldn't do it in some locations, because we didn't have access to the curb. So there was innovation going on, but it wasn't what I typically think of, which is more product innovation. It was more around the guest experience and taking care of our team members and staff and franchisees.
On the Next Big Challenge and Opportunities in the Industry:
Mandi Wooledge, President and COO of Decision Logic
You're very much thought of as an industry thought leader. What do you think is the next big challenge or opportunity that the industry is going to be facing?
Neil Culbertson, Founder and President of Growth Partners
I think that we as marketers need to reestablish the dining experience. Many of the marketers that were on my call asked, "How do I get the guests back in? They're so used to doing delivery or pickup. How do I get them back in?" And I think that we have to give guests a reason to come in, but we also need to create a really a desirable work experience for our team members. Why should they work for us? What are the reasons why it can't just be about the food or the pay rate? What is it that you're offering in terms of an experience? How do we become an employer of choice again?
And then lastly, I think for marketers, 2021 is pretty much copying over last year's numbers, or is proving to be super easy. But now, 2022 is just about here, and marketers need to be thinking about how we get back to pre-epidemic levels of marketing traffic.
I think the way to do that is to leverage your customer data. Decision Logic is in the data management business, so you know how important that data can be. I've been spending a lot more time in the last two years extracting customer data out of the POS to use it to do more targeted marketing. I've always found that it's a lot easier to get a visit from a guest I already have than to go out and get a brand new one. Now you have to go get brand new ones, but most of the time, I think you want to spend your time identifying your past customers.
Marketing to an existing or past guest is about eight times more effective than a prospect. So if you have limited dollars (which who doesn't?), marketing to those current guests is the way to get the greatest return in the shortest amount of time. If people want to know more about that, they can ping me on LinkedIn or go to my website, growthhq.com, and I'd be happy to talk more about that!
Meet the Guest
Neil Culbertson, Founder and President of Growth Partners – Restaurant Marketing Consulting
Neil Culbertson is the founder of Growth Partners—a marketing and business development consulting firm focused exclusively on the restaurant industry. He has spent his entire career successfully growing brands and businesses.
Neil earned his MBA in marketing and general management from Northwestern University, followed by ten years of directing consumer packaged goods marketing teams at General Mills and Kraft General Foods. He moved into restaurants and gained experience at Taco Bell and Boston Market, before serving for 4 years as chief marketing officer for Red Robin Gourmet Burgers, which resulted in a favorable IPO in 2002.
In 2003, Growth Partners was formed to work with restaurant companies who either lacked a CMO/senior level marketing perspective or who were in need of new strategies to grow their brand. We love solving problems, and we do it through becoming a true partner in your business….this is what has made Growth Partners successful.
Neil has been active in the Denver community through serving on the board of Junior Achievement–Rocky Mountain for 10 years, and as both board member and President of Temple Sinai. He loves sports, movies, golf, and can often be found checking out the latest restaurants around town.
Listen to the full episode above or on your favorite streaming platform. And don't miss Mandi and Neil at this year's FSTEC!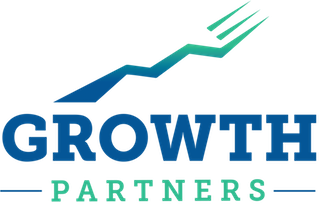 Founded by Neil Culbertson, Growth Partners is a unique business development consulting firm focused on partnering with restaurant companies to grow to the next level of sales and profits. They offer senior level experience and a proven process to help identify the areas of greatest growth opportunity and then develop actionable, measurable plans to realize its potential. Whether you are an emerging company or a mature brand that needs fresh ideas to restore topline sales momentum, Growth Partners can help you grow in today's highly competitive restaurant industry.