Find out why more concepts are switching to Decision Logic.
Give us 30 minutes to show you around the product.
If you like what you see, we'll give you access to our fully functional demo site to discover even more great features of our restaurant management software, including:
Inventory and Ordering
Labor and Scheduling
Accounting and Budget Reporting
Operator's Toolbox
Sales Reporting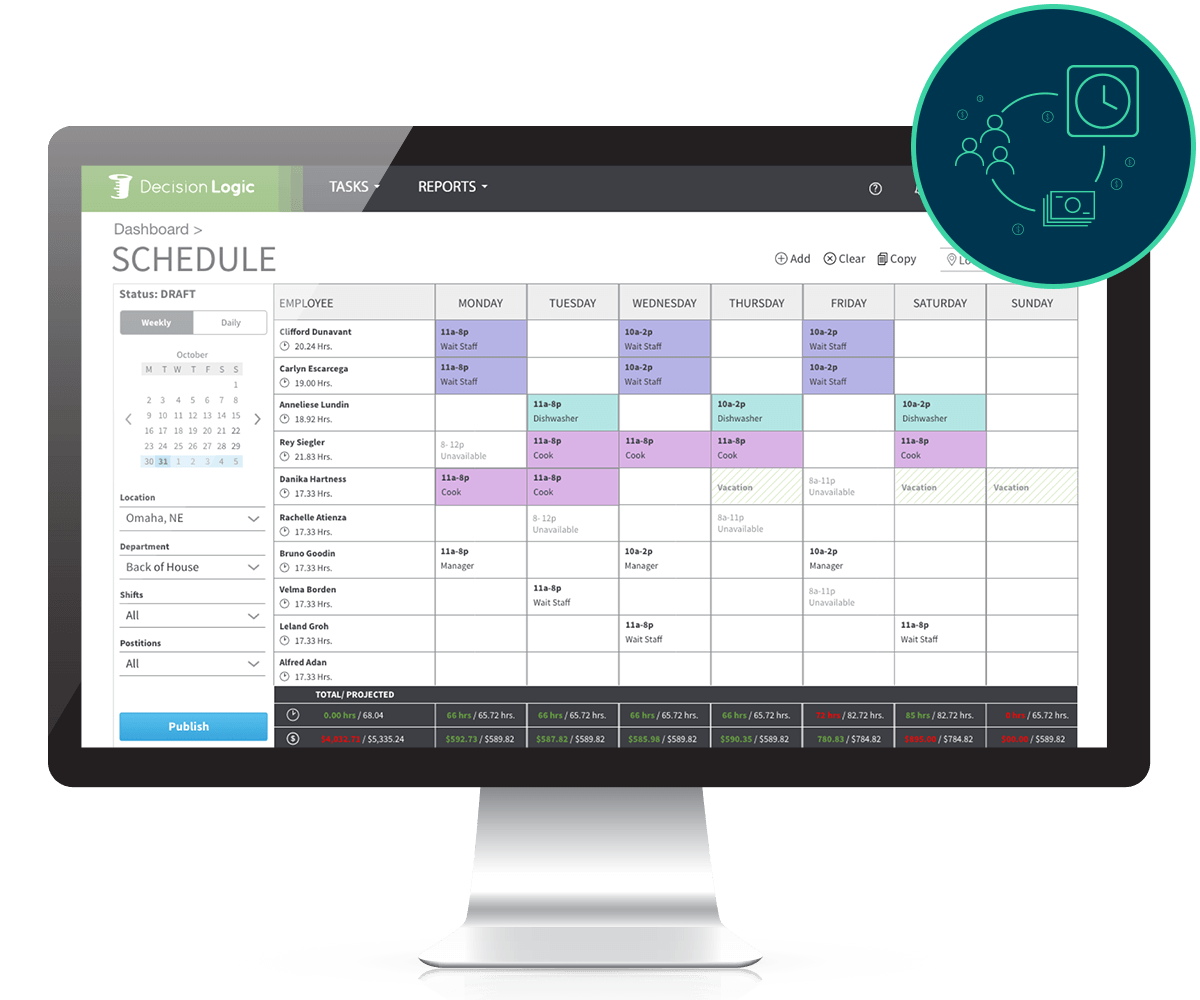 Request a Demo
Complete the form below to get started. We will contact you to schedule a no-obligation demo.