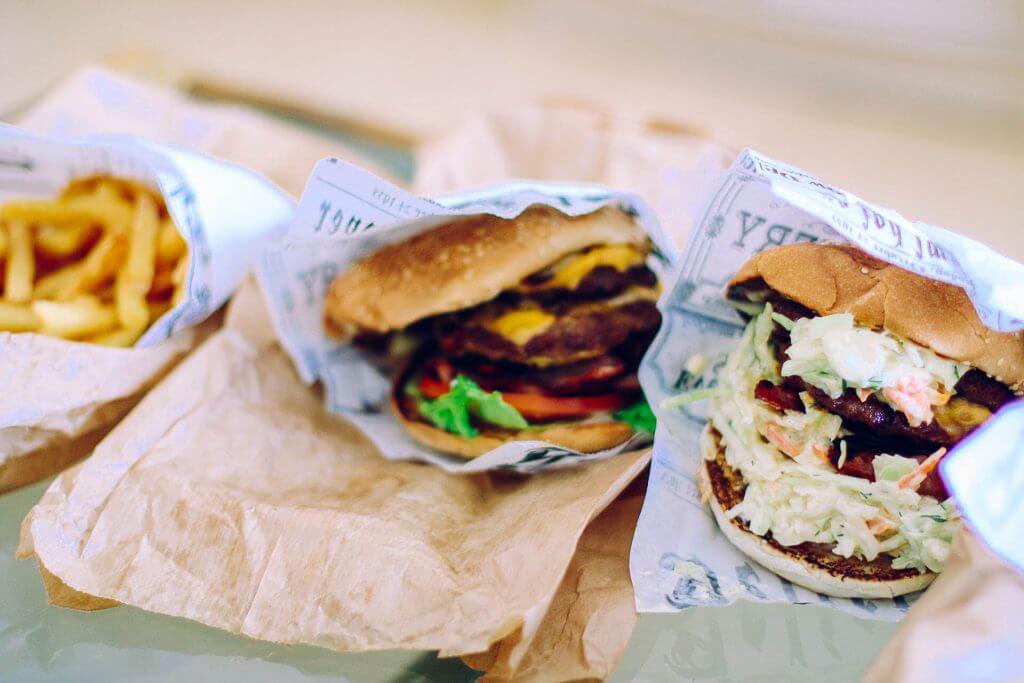 Over the last couple of weeks, restaurants all over the country have been forced to wrestle with restrictions and bans due to COVID-19. Some restaurants have even opted to close altogether. However, some of our restaurant partners have been able to circumvent the lack of dine-in and foot traffic to their advantage by quickly pivoting to delivery and order-for-pick-up models. They've offered to share their knowledge with those who are struggling to find their rhythm, and you can read on to learn where to start.
1. Consider employing your servers as delivery drivers
This part will require you to jump through a few hoops, but if you want to avoid the profit cuts that come with 3PD, it's worth it. First, reach out to your insurance company to understand what you'll need to do in order to extend your coverage for employees to deliver.
Our pizza partners shared that you will likely need to get your servers to obtain Motor Vehicle Records, a copy of their driver's license, and proof they're legally able to operate their vehicle in your state. The benefit of self-delivery is immediate: customers get your great meals delivered to their door, you're not shelling out profits to third-parties, and your servers get to keep their tips by delivering. Plus, all of this can be done without contact. The Nation's Restaurant News provided some great tips for ensuring you're being as safe as possible while delivering.
2. Create a delivery menu
If you're new to the delivery game, you'll want to tighten your menu offerings. Choose items that can be quickly prepared, assembled, and travel well. Bonus points if they're popular menu items. If you're in an area where you're allowed to transport alcohol (and already offer alcohol) consider adding that as part of your delivery package options to make it a one-stop-shop for your customers.
3. Focus on peak hours of operation
This may require you to dig into some of your reports. Creating a shorter window for ordering and delivery is a good way to encourage more orders in a single day. Remember – people are drawn to exclusivity. It's why things like LTOs (limited time offers) daily specials and special event menus can be really popular if done correctly. If you're still able to operate, hone in on a core menu that's easy to produce and still profitable to maximize productivity during shortened hours.
However, shortened hours doesn't necessarily equal cutting labor costs. Executing well is more important than ever right now. Attempting to cut costs by lowering staff could cause an unwanted ripple effect in your delivery execution, so make sure that you're employing enough staff to carry the lift of your shortened hours of operation.
Your ordering view is now limited to online or over the phone, so prepare for an influx of orders to come in at the same time. This may be an adjustment in your typical workflow. Someone should be manning the phone and entering orders, someone else should be preparing the food, someone else boxing it up to go, carrying it out to the driver or the customer, etc. Proper staffing is still crucial to a smooth-running operation, the priorities have just shifted.
4. Maximize your catering menu
If you have a catering menu, can you shrink your order size? Give the option for ordering catering feasts for 4-8 family members instead of the typical 15+ gives you a pan meal or bulk order for a family to take home. Purposing your catering staff for delivery instead gives them the opportunity for gratuity and dropping off at the door for reduced exposure.
5. If using 3PD (third-party delivery), increase menu prices
Circumvent your 3PD costs by increasing your menu prices on those platforms. If consumers are shopping around between the delivery offerings, seeing a lower price by coming to you directly may be worth sacrificing delivery. If not, you'll see less of a cut when ordered through a third-party delivery service by raising the menu prices.
6. Simplify your ordering process and broadcast
Evaluate how easy ordering from your restaurant currently is. Do customers know your hours, menu, pickup and delivery or 3PD options by checking your social pages? If you're not sharing that information outside of your website, people won't know what to expect or how to order. Some restaurants are taking orders via Facebook and Instagram if they don't have an online order service. Don't worry about being repetitive or sharing the same information more than once on your profiles. Assume that each day you're reaching a wider audience on social media who could potentially be a customer. Make sure they have the necessary information to successfully purchase from you.
7. Utilize social media
Spend a few dollars on ads, if you can budget it. Social media is full of potential customers. With an added emphasis on supporting restaurants, there's never been a better time to advertise for yourself, especially if you're now incorporating delivery into your offerings. #TakeoutTuesday has also begun trending online and utilizing those tags in your posts while also staying properly staffed for the potential influx of customers should be part of your new preparation process.
Take advantage of other online advertisement opportunities. Yelp is offering free upgrades to Yelp pages, waived fees and other services.
8. Reach out to local news outlets
In line with increasing your social media presence, broaden your media coverage. Several news outlets are compiling lists of local restaurants still in operation for readers to grab takeout or delivery from. Check out neighborhood groups and resources to further dial into your customer base. Tapping into neighborhood groups will also set your delivery drivers up for shorter trips.
We're incredibly grateful to our partners who allow us to provide these resources to our customer base and beyond. If you're interested in further consultation, we'd be glad to help you through your transition into a delivery-first environment. Looking for more tips? Check out our COVID-19 Resources for Restaurants page!