To be a successful restaurant management software company, the ability to integrate and implement well with a brand's vendors is critical. Our job is to make a restaurant's systems talk to each other. When we're able to do that, we can provide the data our customers need to be profitable. To make sure that's possible, there are a few things that need to be in place in regards to implementations. Let's outline the six factors that determine a successful implementation:
Customer engagement
Are you our Decision Logic champion? As an implementation manager, having a client who's excited about the process, asking questions and willing to put in the time is all I can ask for! It helps the process move along efficiently when all parties involved are able to work together, stay focused and outline the same goals.
Vendor partnerships
As restaurant management software that's been in business for 20 years, we've been fortunate enough to rack up vendors across the restaurant industry. Those departments include: supply distribution, point-of-sale, accounting, employee onboarding, payroll and online inventory and ordering. Having an extensive list of vendors within these necessary departments has made us an easy software solution choice for our customers. Having these vendor partnerships at our fingertips helps make for quick implementations. We're also known for our ability to integrate with vendors who we haven't gotten the chance to work with yet. So either way your brand operates, we've got what it takes to get the job done.
A bug-free product
We're proud of the software we've built over the years. Decision Logic is backed by an incredibly skilled team of developers who consider operators first when implementing changes. Our team works weekly on bug fixes and quarterly on product updates and releases to ensure that our customers continue to have a product that they can rely on and enjoy using.
Internal tools
One more high-five to our developers! They've helped the implementations department big time by allowing the team to see the backside of the product. This helps implementations to work more efficiently. Efficient implementations = quicker onboarding for our customers.
Validation
This part of the process saves my department an incredible amount of time, allowing for quicker, more efficient implementations. The validation process tells us if there are any problems with data importing so we can fix them before deploying.
Training
Finally, having a schedule for both myself and soon-to-be on-boarded customers helps the implementation mountain seem more like a hill. Scheduled training also allows me to juggle many implementations at once. I'm able to see who is at which point in the training process and walk the customer through every step toward completion. Documentation, thoroughness and organization are key to making your training and roll outs successful!
If you're looking to streamline your operations with better restaurant management software OR want to know how we experts simplify multiple systems for your business, contact us today!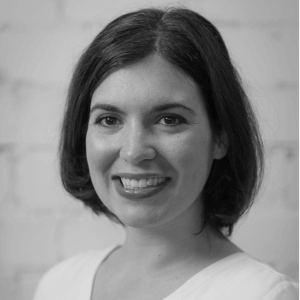 Andrea Patterson
Implementation Manager